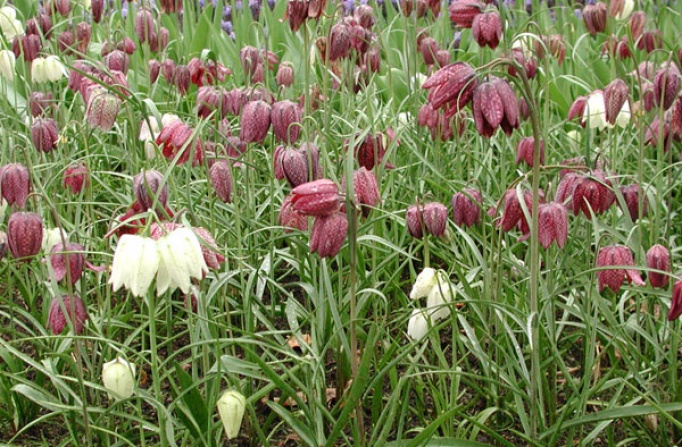 Fritillaria
A large & varied group of plants, ranging from the smallest, most subtly coloured subjects, to the majestic 'Crown Imperials'.

With all the variety they offer, it is easy to become an addicted collector of this fascinating genus.
NOTE: All of our fritillaries are marked "Sold Out" currently, but we will be accepting orders from July for despatch in Oct-Dec 2014, and for flowering in spring 2015.