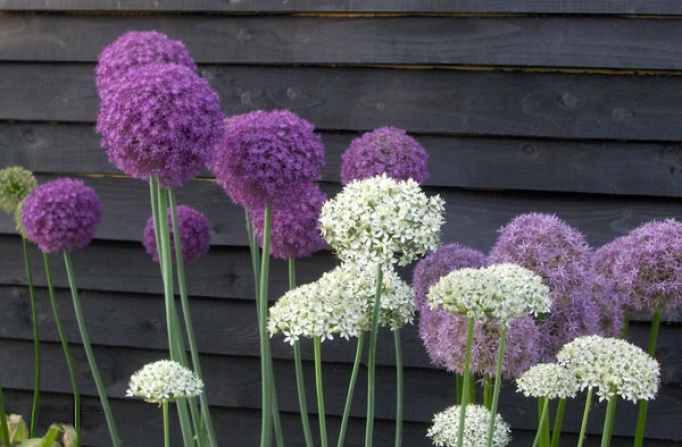 Alliums
Alliums have become the real 'stars' of the border over the last few years, giving huge impact whilst taking up minimal space. They are easily grown, given a fair amount of sun & well-drained soil.

We carry a comprehensive range - in excess of 40 different varieties - including some of the smaller species as well as the 'giant' varieties. Many of the new giant hybrids are sterile, resulting in a much longer flowering period than for most of the species alliums (it also means they can only be propagated vegetatively, which increases the initial cost of the bulbs). A large number of large-flowered alliums, both species and hybrids, have been included in our trials for the last five years, allowing us to make side-by-side comparisons. To assist gardeners who are new to growing alliums, we have noted outstanding selections (which must have performed well over several seasons) with a five star (✩✩✩✩✩) rating, but all our offerings have much to commend them as valuable, garden-worthy plants.
During the next few weeks we will have the nursery open on Friday's to see many of our alliums in flower, so if you are close (we are about 10 minutes from where the M11 and the M25 meet, half-way between Epping and Harlow), please come and visit.
We hope you find something you like.