Welcome to Rose Cottage Plants
As passionate gardeners, as well as nurserymen, bulbs have always played an essential role in all our planting schemes. From the simplicity of the earliest snowdrop to the razzle-dazzle of dahlias in high summer, bulbs can be relied on to supply an extra layer of interest and colour to the border in every month of the year.
Putting together our seasonal bulb collections allows us to bring you the very best the bulb world has to offer – a wonderful choice of exceptional varieties, from the established favourites to the new and the sought-after. We source from the best growers to offer the finest quality, top-sized bulbs at prices which will pleasantly surprise you.
Whatever your style or size of garden, by choosing from the Rose Cottage collection, you will bring a touch of bulb magic to your own Eden.
Anne & Jack Barnard
Latest News and Upcoming Events
Please note that we are currently dealing with a large backlog of orders and it will help us process orders more quickly if you check this page for despatch information before telephoning or emailing us...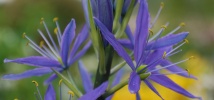 Camassia
Camassias bring great impact to the garden just as tulips are fading. We have a wide choice.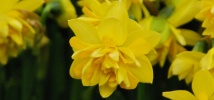 Narcissus
For blooms from January ('Rijnfeld's Early Sensation') to May (poeticus recurvus), the cheering flowers of narcissus are the stalwarts of spring.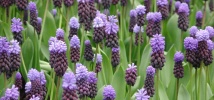 Muscari
Bees adore muscari and no garden should be without these early sources of nectar.