Welcome to Rose Cottage Plants
As passionate gardeners, as well as nurserymen, bulbs have always played an essential role in all our planting schemes. From the simplicity of the earliest snowdrop to the razzle-dazzle of dahlias in high summer, bulbs can be relied on to supply an extra layer of interest and colour to the border in every month of the year.
Putting together our seasonal bulb collections allows us to bring you the very best the bulb world has to offer – a wonderful choice of exceptional varieties, from the established favourites to the new and the sought-after. We source from the best growers to offer the finest quality, top-sized bulbs at prices which will pleasantly surprise you.
Whatever your style or size of garden, by choosing from the Rose Cottage collection, you will bring a touch of bulb magic to your own Eden.
Anne & Jack Barnard
Latest News and Upcoming Events
During the Covid 19 epidemic the nursery will be open by appointment only, in order to ensure the safety of our customers. Please 'phone or email us for a time slot.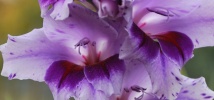 Gladiolus
The tall spires of gladiolus make a wonderful contrast to the rounder forms of dahlias and are equally good for cutting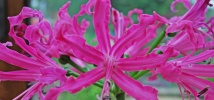 Neon Nerines
For late season floral fireworks, nerines are sure fire winners.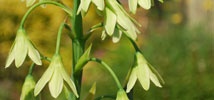 Glamorous Galtonias
With their tiers of elegant pendant blooms, galtonias bring a touch of class to summer borders.