Welcome to Rose Cottage Plants
As passionate gardeners, as well as nurserymen, bulbs have always played an essential role in all our planting schemes. From the simplicity of the earliest snowdrop to the razzle-dazzle of dahlias in high summer, bulbs can be relied on to supply an extra layer of interest and colour to the border in every month of the year.
Putting together our seasonal bulb collections allows us to bring you the very best the bulb world has to offer – a wonderful choice of exceptional varieties, from the established favourites to the new and the sought-after. We source from the best growers to offer the finest quality, top-sized bulbs at prices which will pleasantly surprise you.
Whatever your style or size of garden, by choosing from the Rose Cottage collection, you will bring a touch of bulb magic to your own Eden.
Anne & Jack Barnard
Latest News and Upcoming Events
February 19th - Snowdrop Sensation @ Great Comp Garden, Comp Lane, Platt, Nr Sevenoaks, Kent, TN15 8QS. 01732 885094 - 10am - 12pm Admission by Ticket only - please pre-book. April 16th...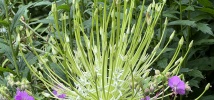 Amazing Alliums
Alliums have great impact in the garden, with the more open-headed types continuing to make their presence felt long after the flowers have faded with their spectacular dried flowerheads.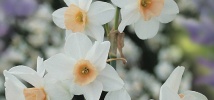 Naturally Narcissus
We specialise in the smaller varieties which die back discretely after their spring display is finished.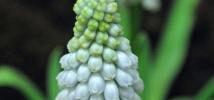 Must-have Muscari
The well-behaved varieties we offer will not take over the garden but will provide a welcome early source of nectar for pollinating insects.