Tulips - Single Early
The classic tulip shape (except for the remarkable & unique 'Picture'), these later season flowerers offer some wonderful 'lights' & 'darks' to bring contrast and depth to colour schemes, working well with tulips from other divisions.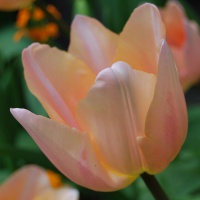 Tulipa 'Apricot Beauty' AGM
A unique colour in tulips - there really is no other to compare to the deliciously pretty peach tones of 'Apricot Beauty'. Although classified as an 'early', it performs at the latter end of this season, effectively overlapping with the mid-season tulips. Flowering in April at 18" (45cm) Bulb size 12+ cm Pack of 10 for £6.50 Pack of 50 for £28.50 UNFORTUNATELY, THE SOLE GROWER OF...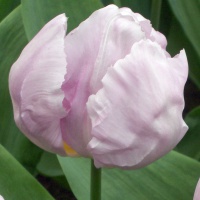 Tulipa 'Candy Prince'
We fell in love with this tulip at Keukenhof this Spring. Seeing the flowers, of a most delicate lavender, massed under cherry trees, was a 'stop in your tracks' moment. 'Which' Gardening Magazine agreed with us, voting it a 'Best Buy', after trialling it in containers. Flowering in April at around 14" (36cm). Bulb size 12+ cm Pack of 10 bulbs for £3.50 Pack of 50 bulbs for £13.50 (Lower...