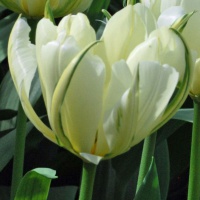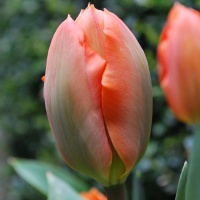 Tulipa 'Orange Emperor'
A vibrant orange tulip works wonderfully well in early spring, amongst all the freshly verdant foliage.'Orange Emperor' also has a strong streak of green to the outside of its own petals on newly opened flowers, with the orange intensifying as the blooms age. This is a variety which has stood the test of time, being both reliable and easy to grow.Flowering in April at 16" (40cm)Bulb size 12+ cmPack...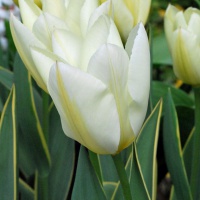 Tulipa 'Purissima Design'
'Purissima' is a tulip of huge popularity (not least for municipal bedding schemes, which may be why we have always steered clear of it!). However, this new incarnation adds the dimension of beautifully variegated foliage, with leaves which sport clear, golden edges. Attractive foliage is a huge (and rare) bonus with tulips, extending the season of interest considerably. Is proving reliably perennial...