New Products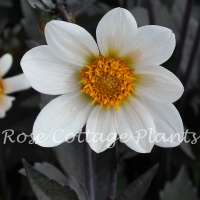 Dahlia 'Dahlegria White'
NEW FOR 2019 'Dahlegria' dahlias are the newest range to be released by Holland's leading dahlia breeder (responsible for raising 'Karma' & 'Gallery' dahlias, amongst others). All the range have single flowers above dark foliage and fall in height between the existing 'Happy Days' & 'Happy Single' (HS) series. This white flowered variety is perfect for containers or front of border plantings. Flower...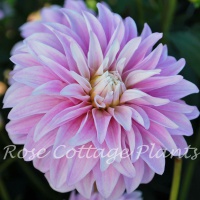 Dahlia 'Sweet Tiamo'
NEW IN 2018 This lovely variety is grown in huge numbers by some of Holland's leading cut-flower producers but is seldom offered as tubers. We have a small number to offer this season. The flowers are a deliciously soft lilac-pink and of good form. Flower size 4" (10cm) Height 32" (80cm) Pack of 3 tubers for £7.50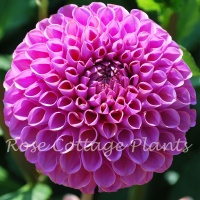 Dahlia 'Isabel'
New for 2019 We have late, and limited, availabilty of this charming ball dahlia for this season. The neatly quilled flowers are usually clear lilac but this variety can throw some peachy coloured blooms into the mix. Whatever the colour, this is a great dahlia for cutting. Pack of one tuber for £4.00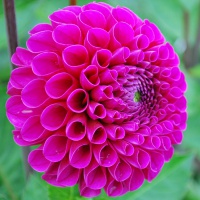 Dahlia 'Addison June'
Vibrantly hued ball dahlia. This is a real 'look at me' colour and the blooms also have good form. Flower size 3" (8cm) Height 3' (92cm) Pack of 3 tubers for £6.50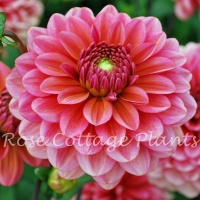 Dahlia 'Salmon Runner'
NEW FOR 2019 Beautifully formed flowers of the loveliest salmon pink, produced in great profusion. Wonderful weather resistance and great for cutting. Flower size 4.5" (11cm) Height 39" (100cm) Pack of 3 tubers for £7.00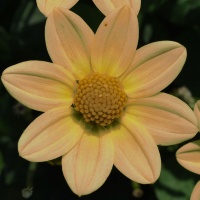 Dahlia 'Topmix Apricot'
NEW FOR 2019 Pretty single blooms of soft apricot, produced in abundance. The petals sometimes show a hint of red at the base. These little Topmix dahlias are enchanting in containers and we have to say that we find the green foliage a refreshing change from the many dark leaved singles, wonderful as they are! Flower size 2" (5cm) Height 12" (30cm) Pack of 3 tubers for £6.50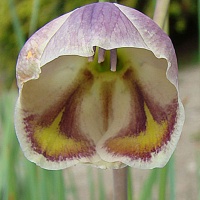 Gladiolus papilio
NEW FOR 2019 South African species gladiolus. Cream buds are produced in summer, which open in early autumn to reveal the subtly seductive beauty of the flowers. The pendant, bell-like blooms are flushed grey-purple to the outside but the real beauty lies within, where chartreuse droplets of colour are edged with purple feathering. Each flowering stem can bear up to ten blooms and the corms increase...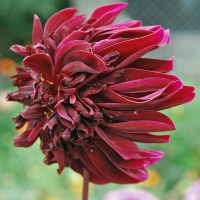 Dahlia 'Soulman'
New for 2019 We have been growing this anemone flowered dahlia in our borders for some time now and really like what it brings to the party, with its unique 'windswept' appearance. Try it for yourself - it's very floriforous and a great 'mixer' (we especially love combining it with peach, terracotta pink & orange tones). Flower size 3" (8cm) Height 40" (100cm) Pack of 3 tubers for £7.50