New Products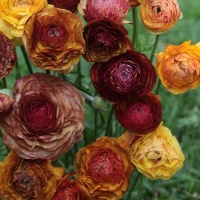 Ranunculus aviv Picotee-Cafe
New in 2019 An interestingly off-beat colour blend, including coffee & chocolate shades, with the flowers having neatly frilled edges. Height 12" (30cm). Tuber size 5/6 cm Pack of 15 for £4.50 Pack of 50 for £13.00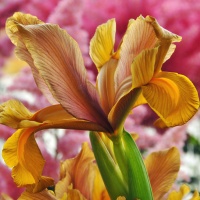 Iris hollandica 'Autumn Princess'
New for 2019 Warm shades of bronze/brown, with a flash of burnt orange on the falls. Flowering in June/July at 20" (50cm). Bulb size 8+ cm Pack of 10 bulbs for £3.00 Pack of 25 bulbs for £5.50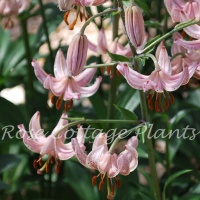 Lilium 'Pink Morning'
New in 2018 Pale pink recurved turkscap flowers - many borne on each stem. Hardy bulb for good soil in sun/part shade. Flowering in early summer at up to 5' (1.5m). Bulb size 12/14 cm Pack of one bulb for £5.00 Pack of 3 bulbs for £13.50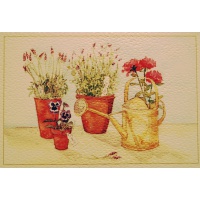 Gift Cards
Gift Card for your message. Please write your message in the 'delivery instructions' when you are completing your order.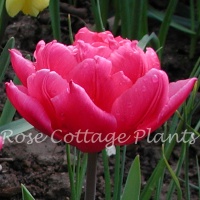 Tulipa 'Queen of Marvel'
New for 2019 Fully double flowers of rich, rose-pink. Last season, we partnered this variety with the lighter pink of double-flowered hyacinth 'Prince of Love' - a great combination either for containers or front of border. Flowering in April at 14" (36cm). Bulb size 12+ cm Pack of 10 bulbs for £6.50 Pack of 50 bulbs for £30.00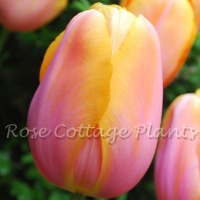 Tulipa 'Dordogne'
New for 2019 Salmon pink flowers, suffusing out to gold at the petal edges. Blends beautifully with other 'French' tulips, such as 'Menton' & 'Avignon', which also have the same flowering time & height (late April/May, 24" (60cm). Bulb size 12+ cm Pack of 10 bulbs for £5.50 Pack of 50 bulbs for £25.00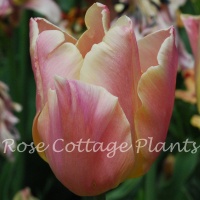 Tulipa 'Salmon Jimmy'
New for 2019 We grew this variety for the first time last season and loved its subtle colouring. The flowers are light rose-pink, fading to cream at the edges - a colour combination which works well alongside tulip 'La Belle Epoque' and pale yellow wallflowers. This autumn, we will add the paler tulip "Thijs Boots' to the mix. Flowering in late April/May at 18" (45cm). Bulb size 12+ cm Pack...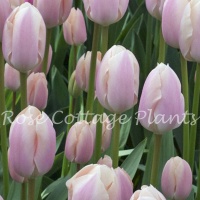 Tulipa 'Thijs Boots'
New for 2019 Beautiful pastel coloured tulip. The flowers are palest apricot-ivory, with pale pink flaming to the outside of the petals. Dreamy! Flowering in April/May at 20" (50cm). Limited availability. Bulb size 12+ cm Pack of 10 bulbs for £8.00