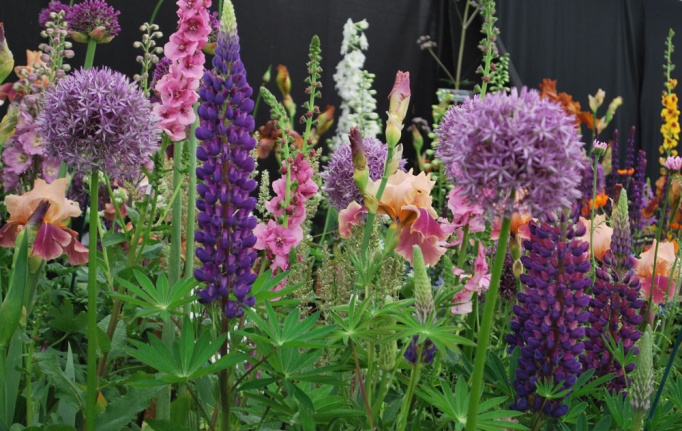 Perennials
NEW FOR 2020
The cancellation of all the early flower shows, due to coronovirus, has been a source of huge disappointment to gardeners and growers alike. With the nation in lockdown just as warmer weather arrives, our gardens have become a refuge where we might hope to escape the worries of the world more than ever before. How frustrating then, to be denied the joy of shopping for new plants in the convivial atmosphere of a specialist plant fair, where nurserymen offer the special plants that we all love to fill our gardens with. As both gardeners and nurserymen ourselves, we feel that sense of loss at being unable to enjoy what always seemed such a simple pleasure - the search for and discovery of a long wished for plant, or one that we never knew we wanted but suddenly felt we couldn't live without.
Shopping by mail order might seem a poor substitute but, for the time being, it is all we have. So, this Spring, for the first time, we are offering our range of perennials on-line. From the safety of your own home, you can now access a choice selection of desirable plants, all grown on our farm nursery, for delivery right to your door.
PLEASE NOTE P&P: We have to charge P&P at £8.50 instead of £4.95 for perennials, but this will cover all Mainland UK, but not Scottish Highlands & Islands and other Islands around the UK. If you order Summer bulbs (including Dahlias) at the same time, two P&P's will be added, but if we are able to ship them together, we will only charge the higher rate of £8.50. If you're unsure, please use the 'Pay by Phone' option at checkout and call us for clarification.
Note also that HP denotes Hardy Perennial and AGM the Royal Horticultural Society's Award of Garden Merit.