Welcome to Rose Cottage Plants
As passionate gardeners, as well as nurserymen, bulbs have always played an essential role in all our planting schemes. From the simplicity of the earliest snowdrop to the razzle-dazzle of dahlias in high summer, bulbs can be relied on to supply an extra layer of interest and colour to the border in every month of the year.
Putting together our seasonal bulb collections allows us to bring you the very best the bulb world has to offer – a wonderful choice of exceptional varieties, from the established favourites to the new and the sought-after. We source from the best growers to offer the finest quality, top-sized bulbs at prices which will pleasantly surprise you.
Whatever your style or size of garden, by choosing from the Rose Cottage range, you will bring a touch of bulb magic to your own Eden.
Anne & Jack Barnard
Latest News and Upcoming Events
The nursery will be open to visitors on most Fridays throughout June, July, August and September, from 10:30am to 4pm. Just check the website before planning your visit as there are one or two Fridays...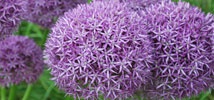 Amazing Alliums
From large globes to dainty sprays of flowers, there's an allium to grace every garden in our extensive range.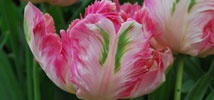 Tantalising Tulips
We couldn't contemplate a garden without tulips and this season's collection has some tempting new selections.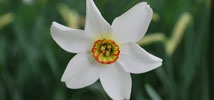 Naturally Narcissus
These easy-going harbingers of spring are guaranteed to bring early cheer to borders