Tulip Collections & Gift Cards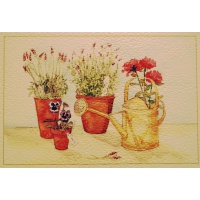 Gift Cards
Gift Card for your message. Please write your message in the 'delivery instructions' when you are completing your order.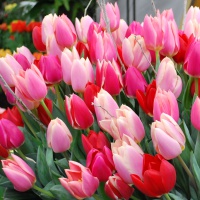 Tulip Collection
* New for 2017 * This harmonious collection of colour blended Darwin tulips takes the guesswork out of selecting varieties which will flower at the same time and height, whilst looking wonderful together. These tulips are new Darwin hybrids with exceptionally long-lasting flowers and great vigour. Note that the five varieties included in this specially chosen blend are only available as part...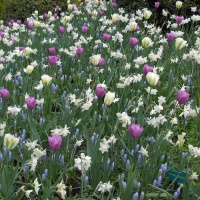 'Primavera' Bulb Collection
The 'Primavera' Collection This mixture of tulips, narcissus and muscari, in a subtle blend of fresh pastel colours, makes a truly charming spring landscape. The collection comprises; 15 Tulipa 'Violet Beauty' or 'Alibi' (size 12+ cm bulbs) 10 Tulipa 'Spring Green' (size 12+ cm bulbs) 10 Narcissus 'Pueblo' (size 12+ cm bulbs) 15 Muscari 'Valerie Finnis' (size 6+ cm bulbs) 'Primavera'...